SALE!!!

All dvds are in very good condition (unless noted) & has english subtitles even those chinese, japanese & korean dvds. i apologize for the hazy pictures, it's because of my lousy camera... *sigh anyways... here goes...

R1 Anime!



X TV Series 1 $10
Full Metal Panic 1 $10
Real Bout High School 4 $8
Corrector Yui 4 $5
Animatrix vhs tape (sealed) $4 sold!



Great Dangaioh 1 & 4
Hello Kitty & Friends Summer Of Fun (sealed) $4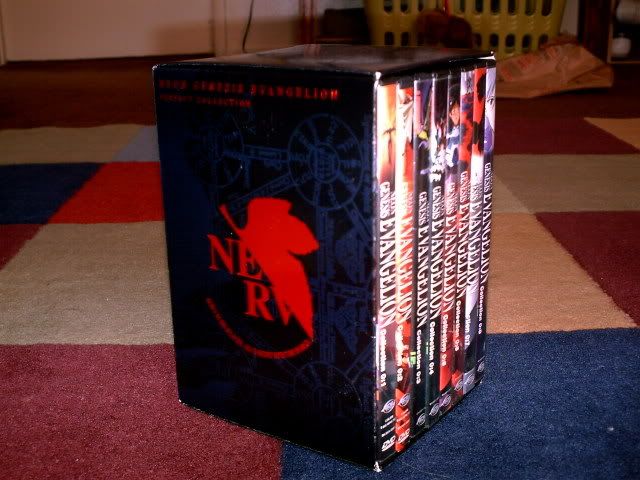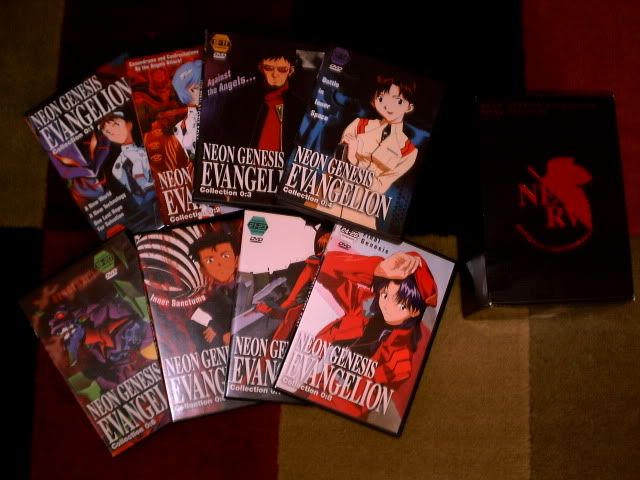 Neon Genesis Evangelion Collection including box! make offer!

Asian Movies - all region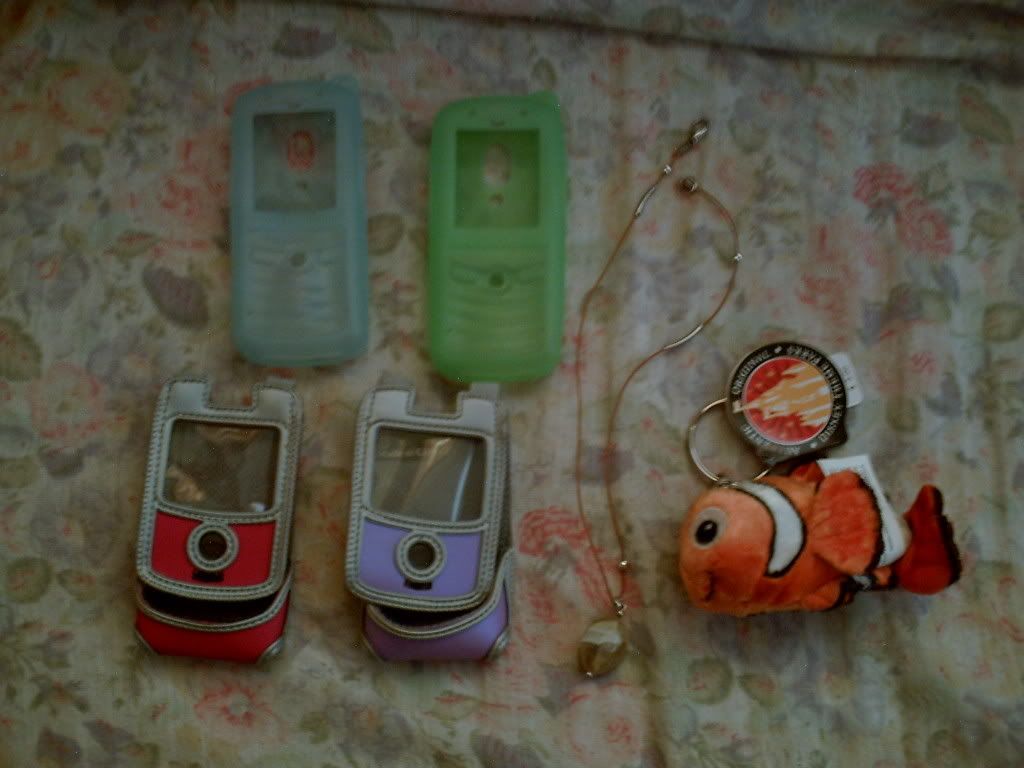 $6 each
Young & Dangerous The Prequel
My Schoolmate The Barbarian
A-1 Headline
For Badboys Only
Koma
Love On The Rocks sold!
Everyday Is Valentine sold!
Marrying The Mafia (R1 - adv release) $10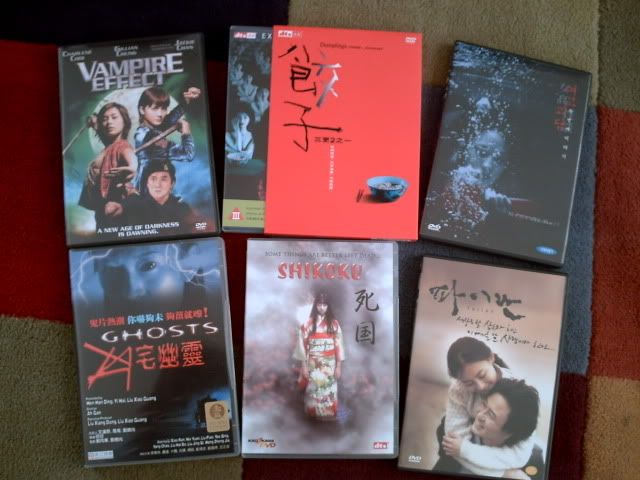 Twins Effect (R1 chinese) $8
Dumplings Three: Extremes (all-region chinese) w/ slipcover $10
Memento Mori (all-region korean) $12 (just watched once!)
Ghosts (all-region chinese) $8 sold!
Shikoku (R1 japanese) $12 sold!
Failan (all-region korean) $10

Other R1 dvds:

Legally Blonde 1 & 2 $6 each
Uptown Girl $5
Alone In The Dark $5
Legend of the Lost Tomb $3